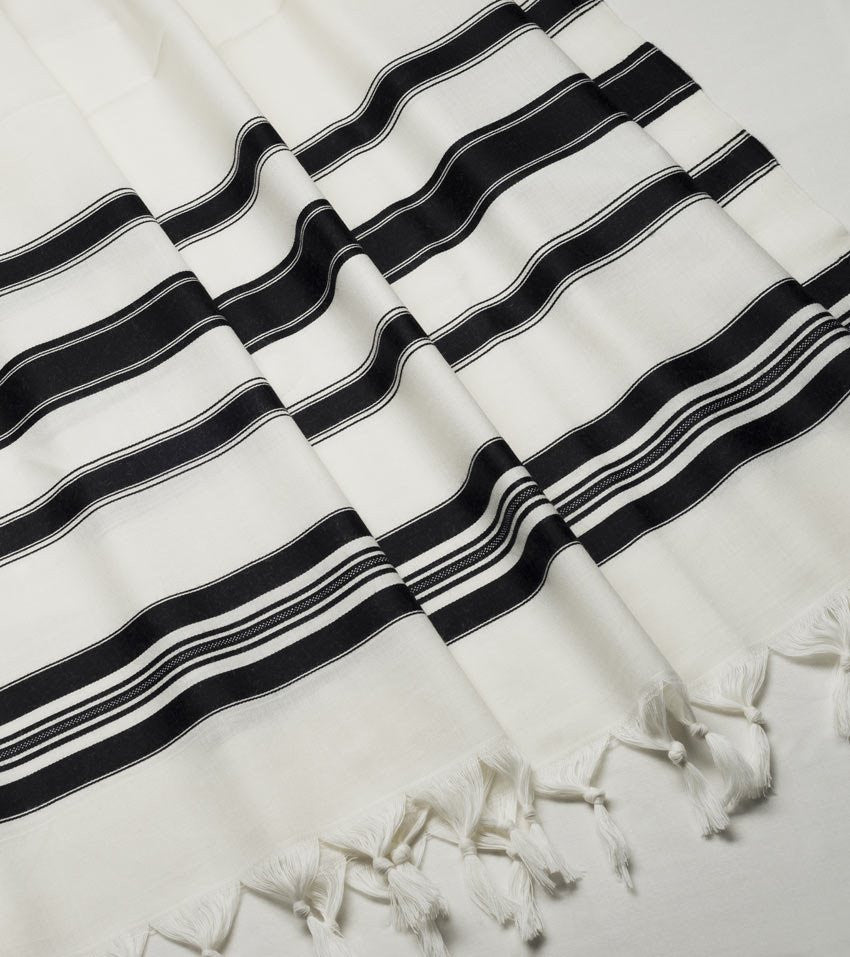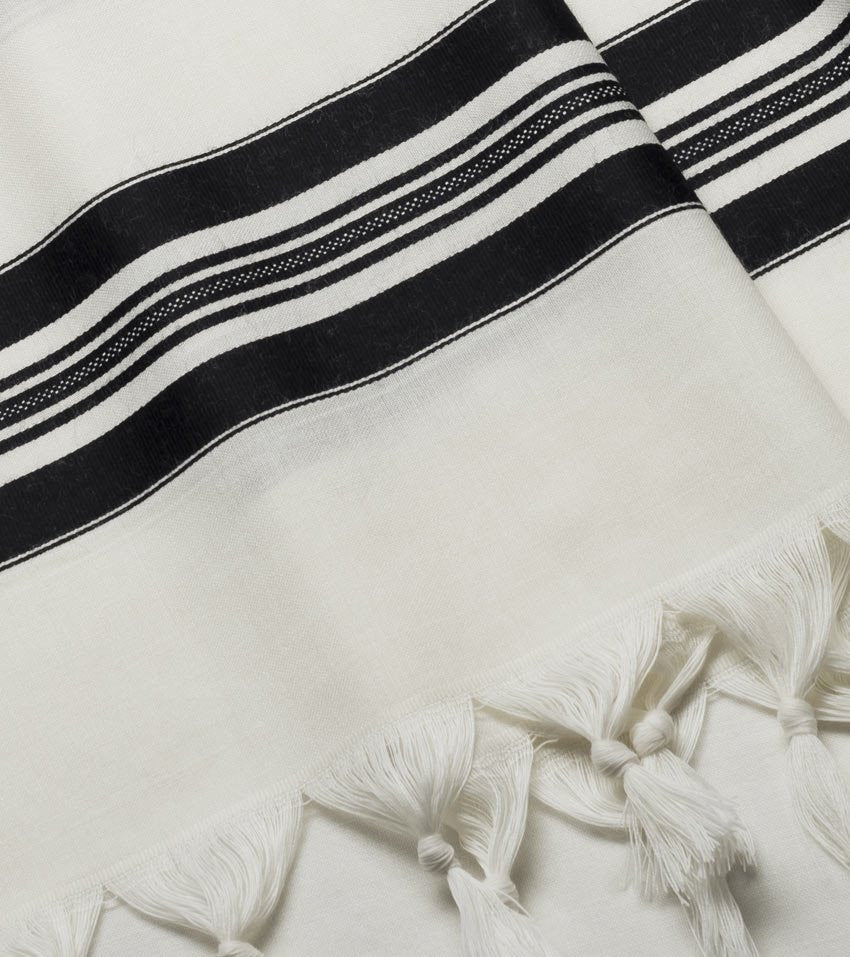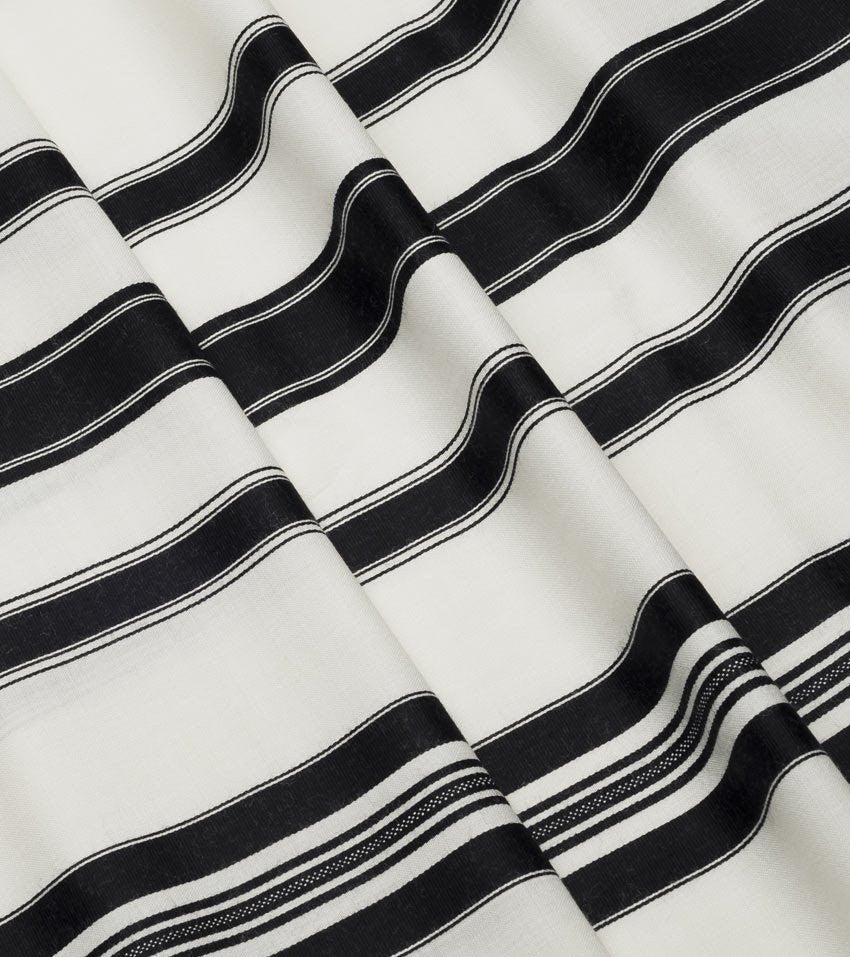 Viznitz Wool Tallis
SKU: TWV60LSAYK
---
The Vizhnitz prayer shawls are of high quality; delicate and caressing wool yarns outstanding in their striped pattern, which creates a specially fine and clean-cut look. The Tallis was inspired by a Talis that was customary among the Vizhnitz Chassidism over 50 years ago.
The Vizhnitz prayer shawl is distinctive in its balanced striped structure radiating simplicity, calm and quiet together with an embedded presence and power.
Includes a white cotton lining sewn on the inside upper part of the Tallis for ultimate sweat protection.
FREE SHIPPING ON ORDERS OVER $50