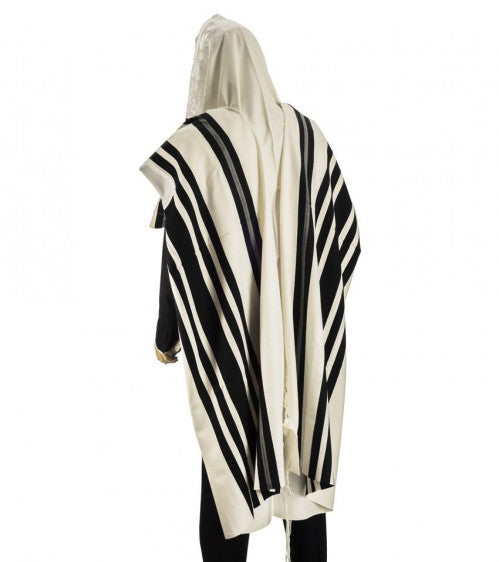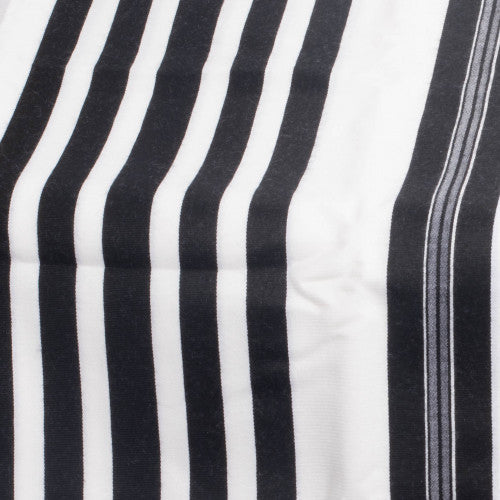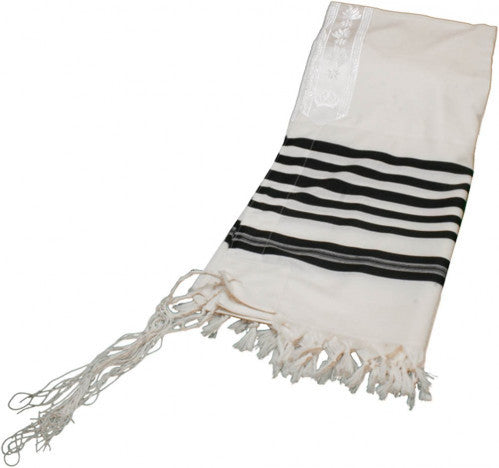 Ultra Lightweight Talis HaMefoar
SKU: TWH55LSAYK
---
The Malchut Ultra Lightweight Talis HaMefoar is a prestigious prayer shawl, every detail of which is a work of art lovingly created by our talented team, combining their incredible skills to create the perfect Tallit. The Tallis Hamefoar; with its outstanding beauty and quality, immediately dominated the market of prayer shawls from the very first day of manufacture.
Delicate, pure wool yarns are woven in a delicate and complex textile composition in a unique finishing process bestowing a singularly soft and pleasant sensation, while maintaining the quality and durability of this elegant fabric.
This impressive Talis is available in a black stripe pattern (Ashkenazic), which integrates pure wool in the corners. The adornment and corners are woven from pure wool, while the fringes are entwined in an elegant double knot.
A cotton lining under the headrest is included for maximum comfort and sweat absorbance as well as a side-band feature for ultimate protection.
Your Hight: S - Under 5'4", M - 5'5"-5'7", L - 5'8"-5'10", XL - 5'11"-6', 2X - 6'+
Tallis Length: S - 51"x72", M - 55"-72", L - 59"-72", XL - 63"-72", 2X - 67"x72"
FREE SHIPPING ON ORDERS OVER $50