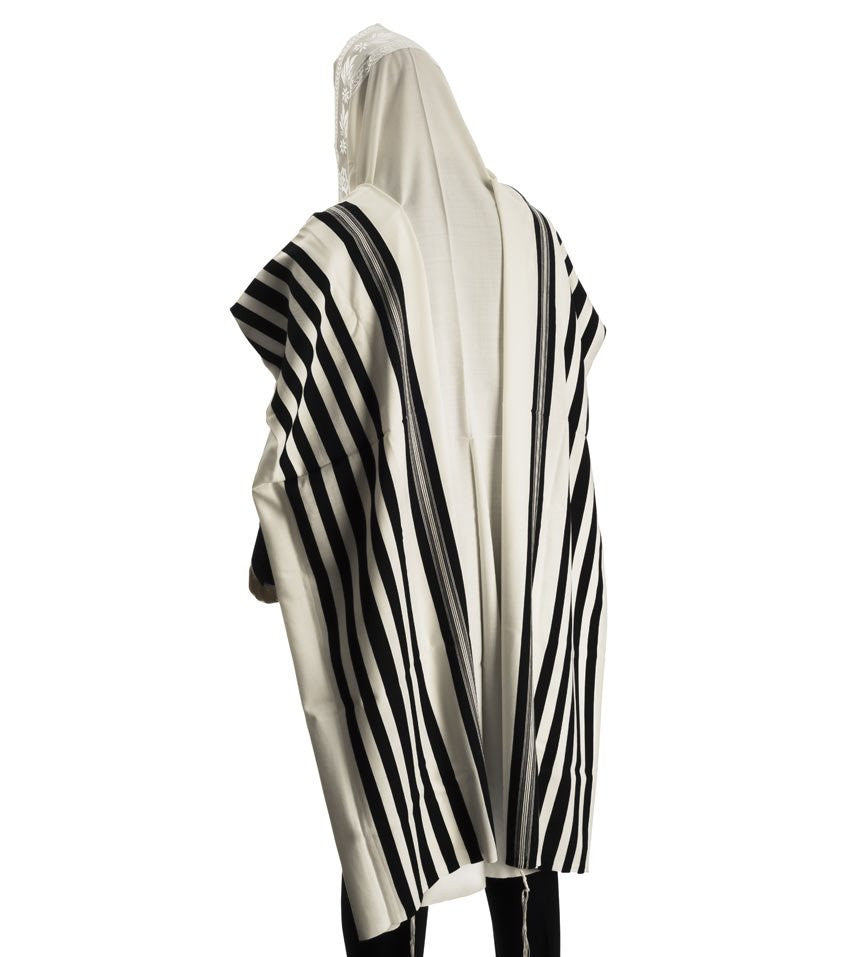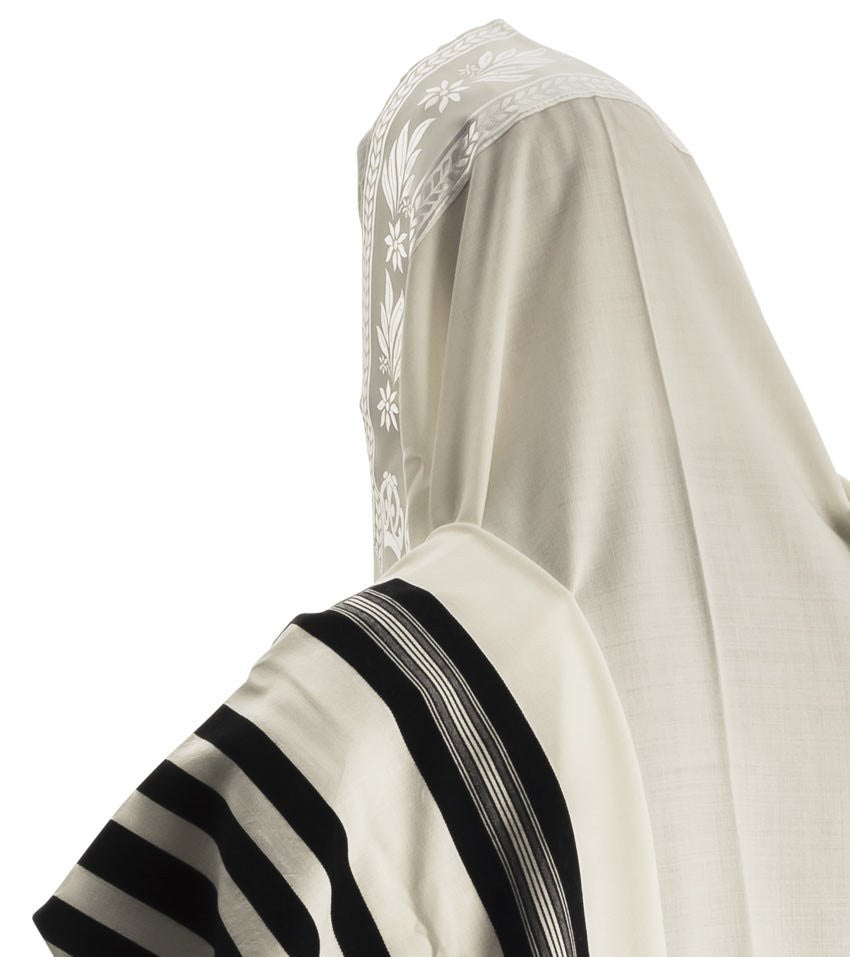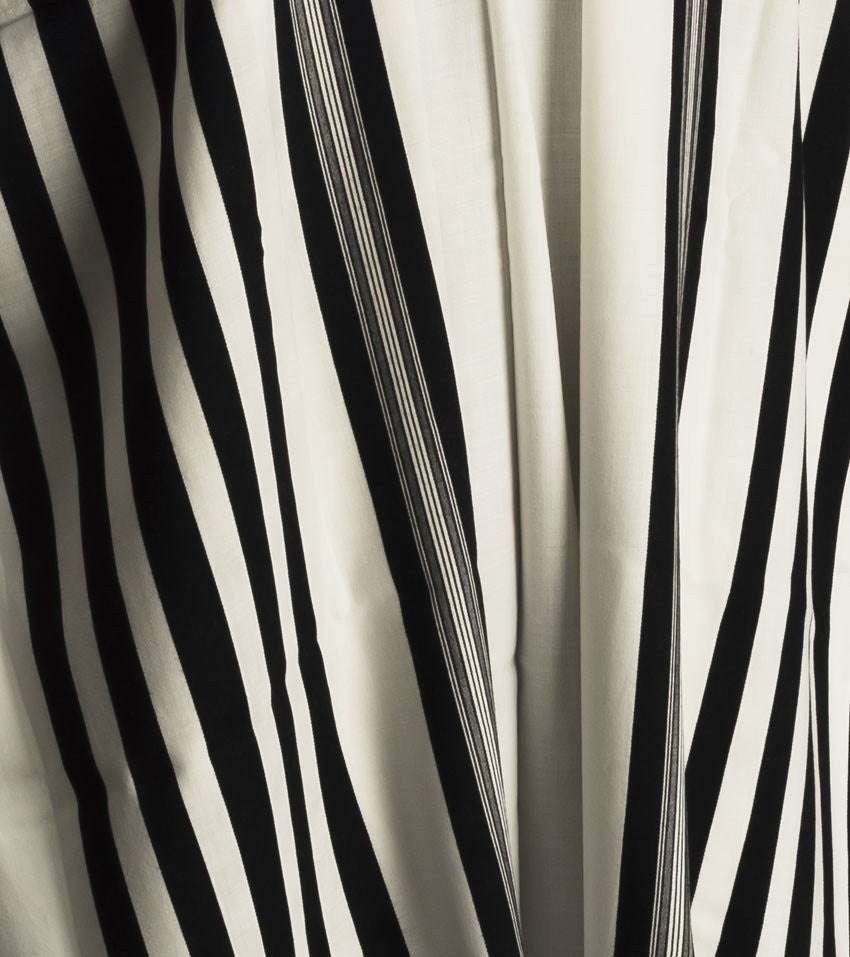 Traditional Wool Talis
SKU: TW60N
---
The traditional wool prayer shawls are manufactured from only fine and soft to the touch wool yarns, and are remarkable for their striped patterns, creating an exceptionally refined and delicate appearance. The black striped model is woven from pure wool, and the white patterned model integrate intricate rayon yarns, which add considerable luster to the white Tallit.
This Talit is targeted at the conservative orthodox public for which tradition and quality is of prime importance.
Please note: Orders placed with different tying options are custom orders and cannot be returned or exchanged.
FREE SHIPPING ON ORDERS OVER $50