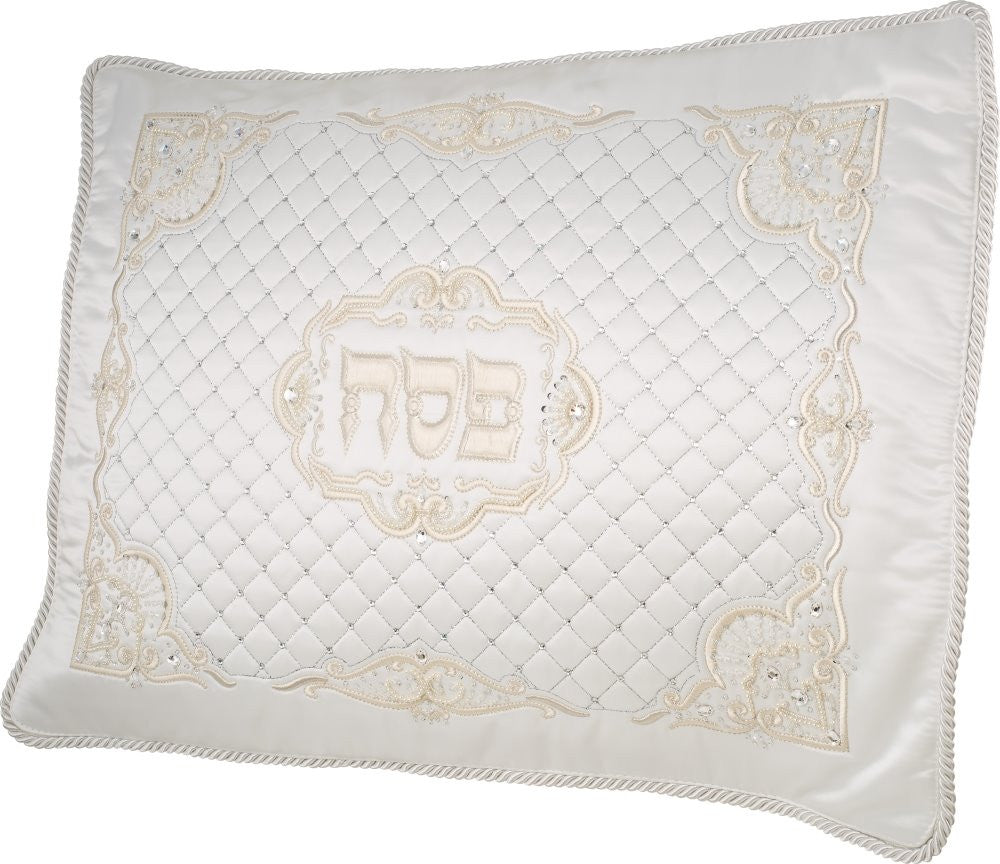 Swarovski Crystal Collection w- Crystals Seder Set #180CR
SKU: SS180CR
---
Similar to our "Swarovski Crystal Collection", this set glitters with over 1,000 hand sewn pearl beads and 600 genuine Swarovski crystals and more. The difference is that this set has additional stones for added glitz in the center. The quilted look is by far the most popular on the market today. Includes a pillow case, Matza cover (with Kohein, Levi, Yisrael insert), Afikomen bag and matching hand towel.
It will definitely add significant royalty and
sparkle
to your Seder table!
FREE SHIPPING ON ORDERS OVER $50