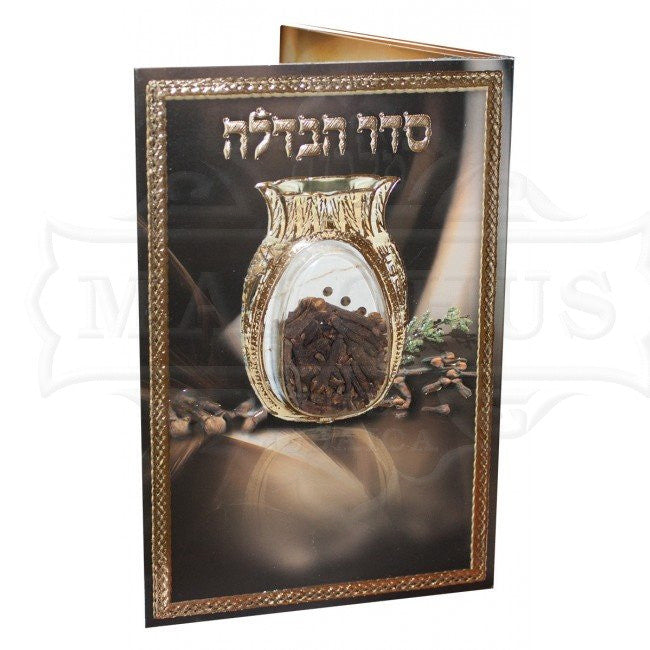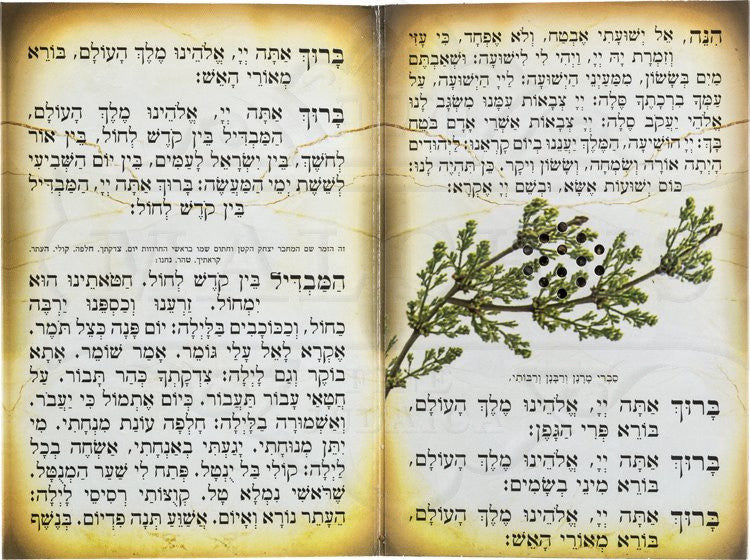 Seder Havdalah Three Fold #188
SKU: M188A
---
This Seder Havdallah laminated tri-fold card has a neat built-in compartment containing whole clove-Besomim spice. Mini holes are cutout from the inside so you can delight in the aromatic scent of Motzei Shabbos joyfully.
Includes Seder Havdalah, the Bakasha for Motzei Shabbos in Hebrew and Yiddish as well Al HaGefen.
A great memento for a Shabbos or Motzei Shabbos event.
3 FOLD GLOSSY LAMINATE
4.5'' X 6.25''
FREE SHIPPING ON ORDERS OVER $50