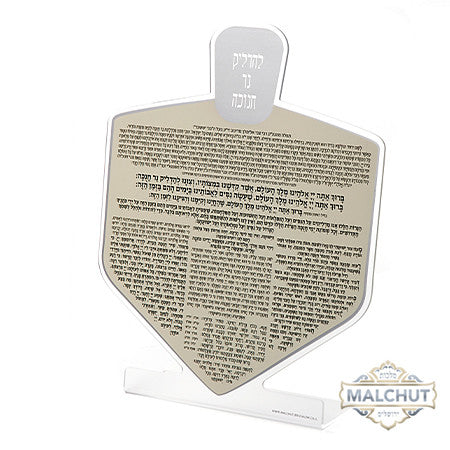 Seder Hadlakos Neiros Lucite Stand #206
SKU: CM206A
---
The hadlakos Ner Chanuka from the 'Malchut Judaica' gives a special dimension to the candle lighting status and makes lighting inspiring.
The Hadlokos Ner is shaped like a dreidel and made of high-quality Perspex – a fine and impressive acrylic material, which allows practical use over time and efficient cleaning.
The product includes the lighting greetings and all the nightingale for Hanukkah and allows for a special and especially illuminating lighting experience.
You too can enjoy a happy and full of light Hanukkah!
FREE SHIPPING ON ORDERS OVER $50