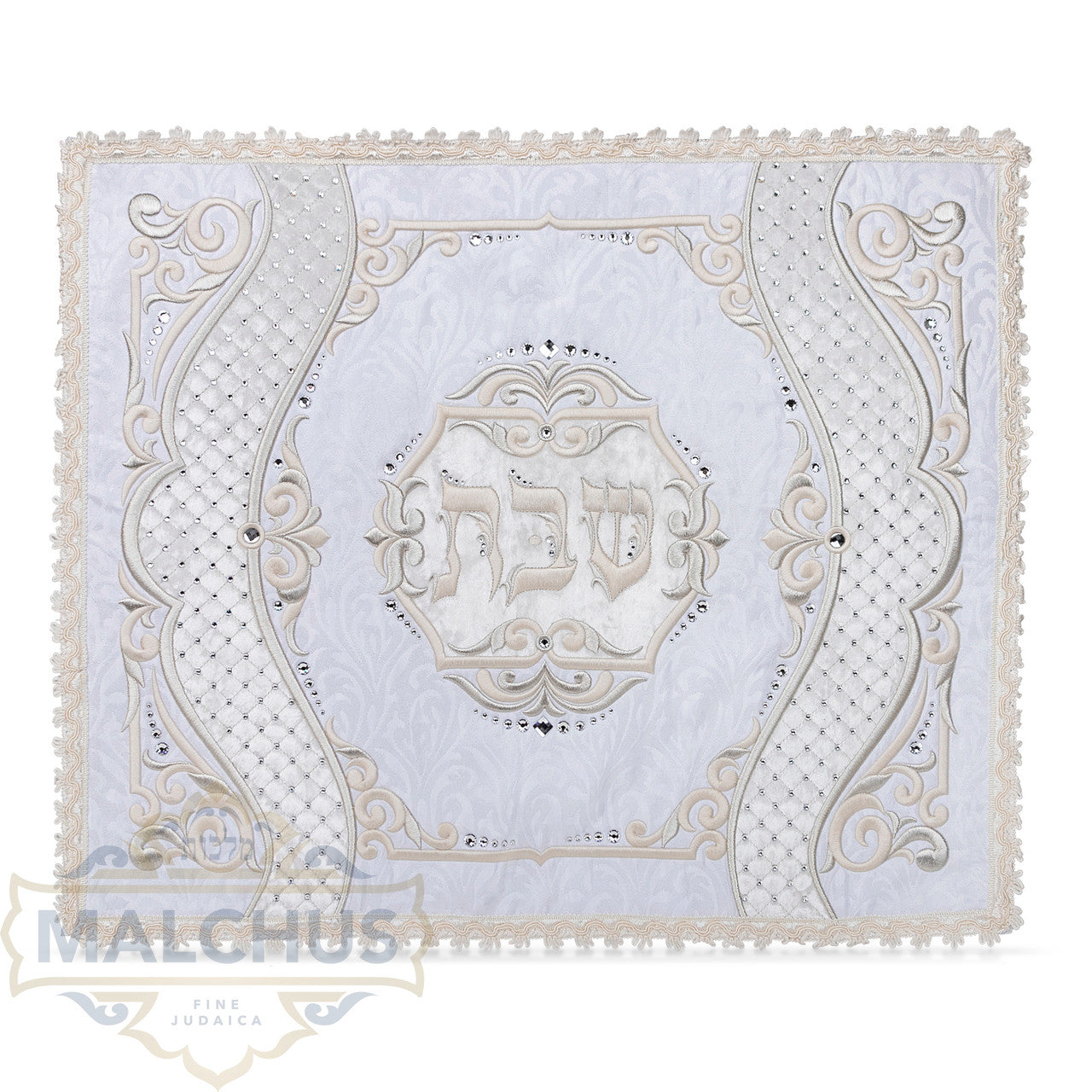 Scalloped Brocade Velvet Challah Cover w- Trim #610T
SKU: CCB610L-T
---
Rich in material and design; this Challah cover is a most magnificent masterpiece in the industry. Gift it or purchase one for yourself and you're sure to be impressed by the ambiance it will contribute to the Shabbos table.
Constructed of ivory and grey crushed velvet fabric complete with Swarovski crystal elements.
Compared to our 'Scalloped Crushed Velvet Challah Cover', this one is finished off with an elegant trimming.
FREE SHIPPING ON ORDERS OVER $50