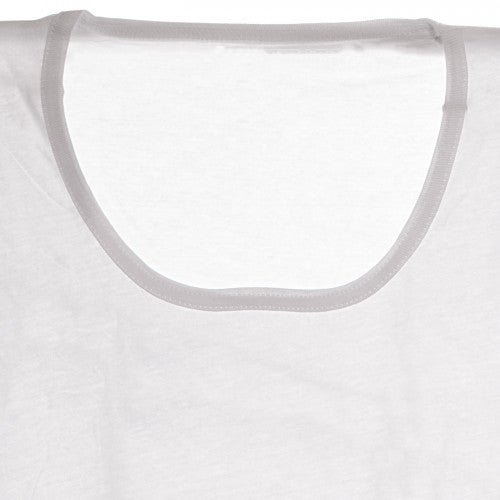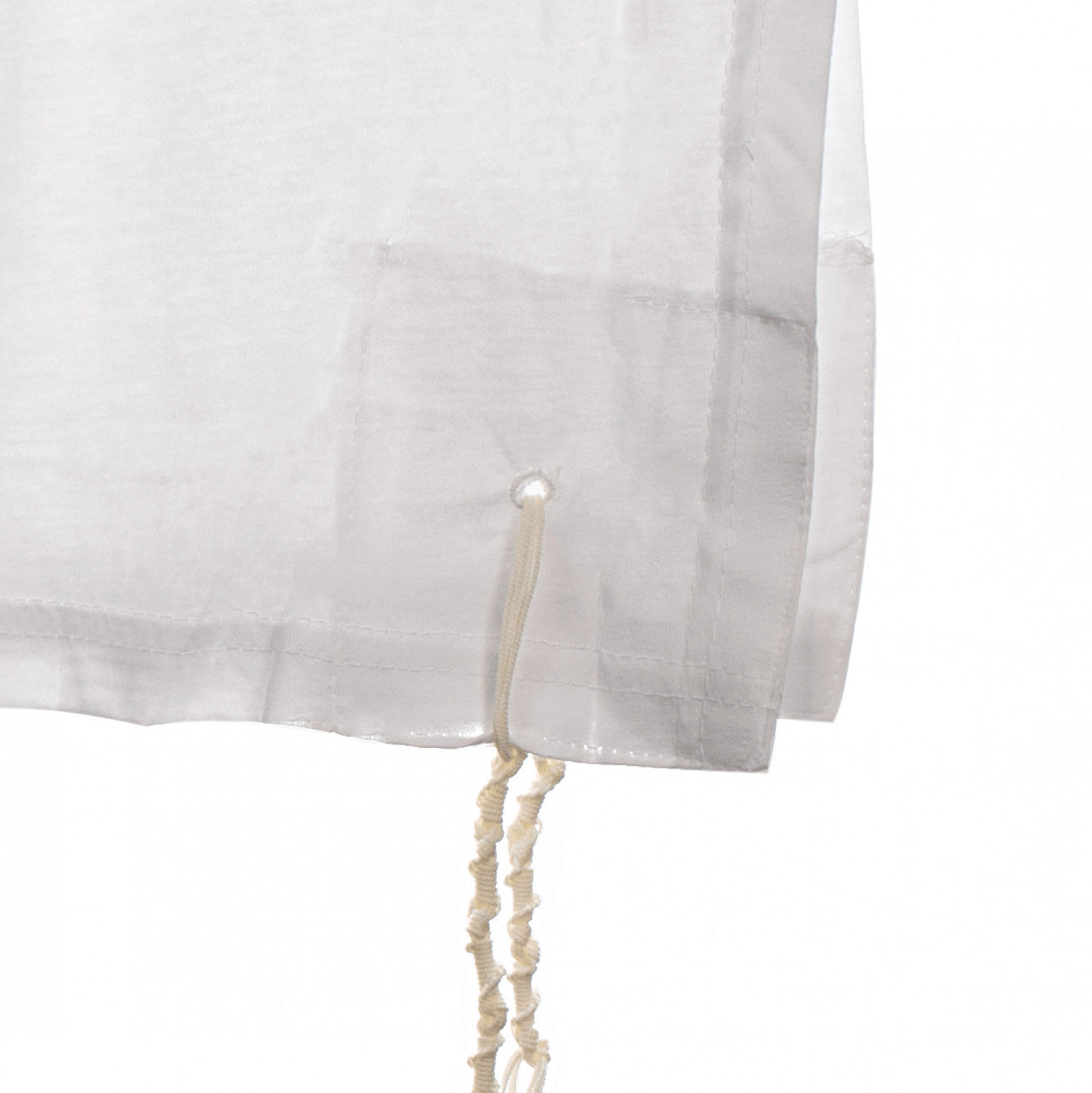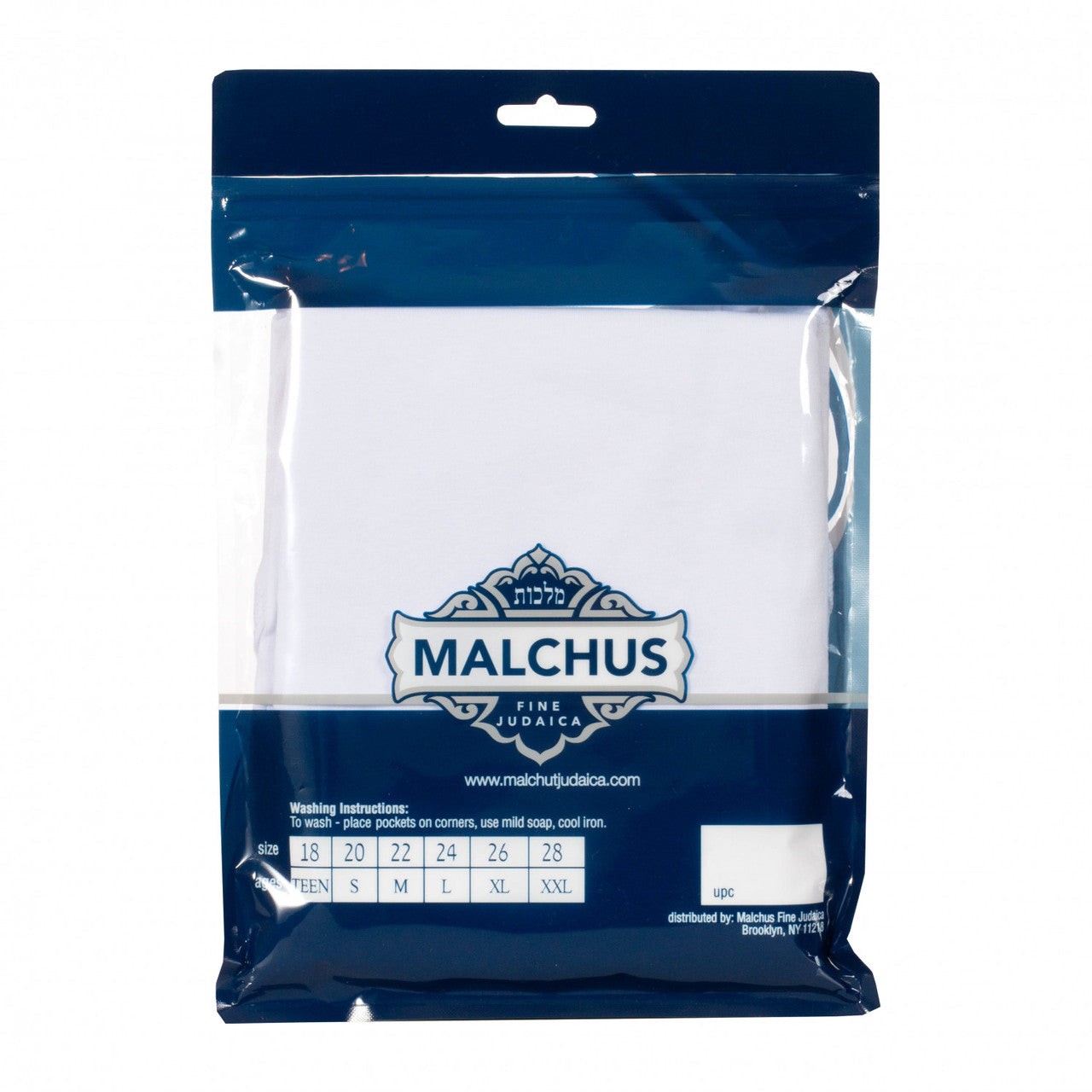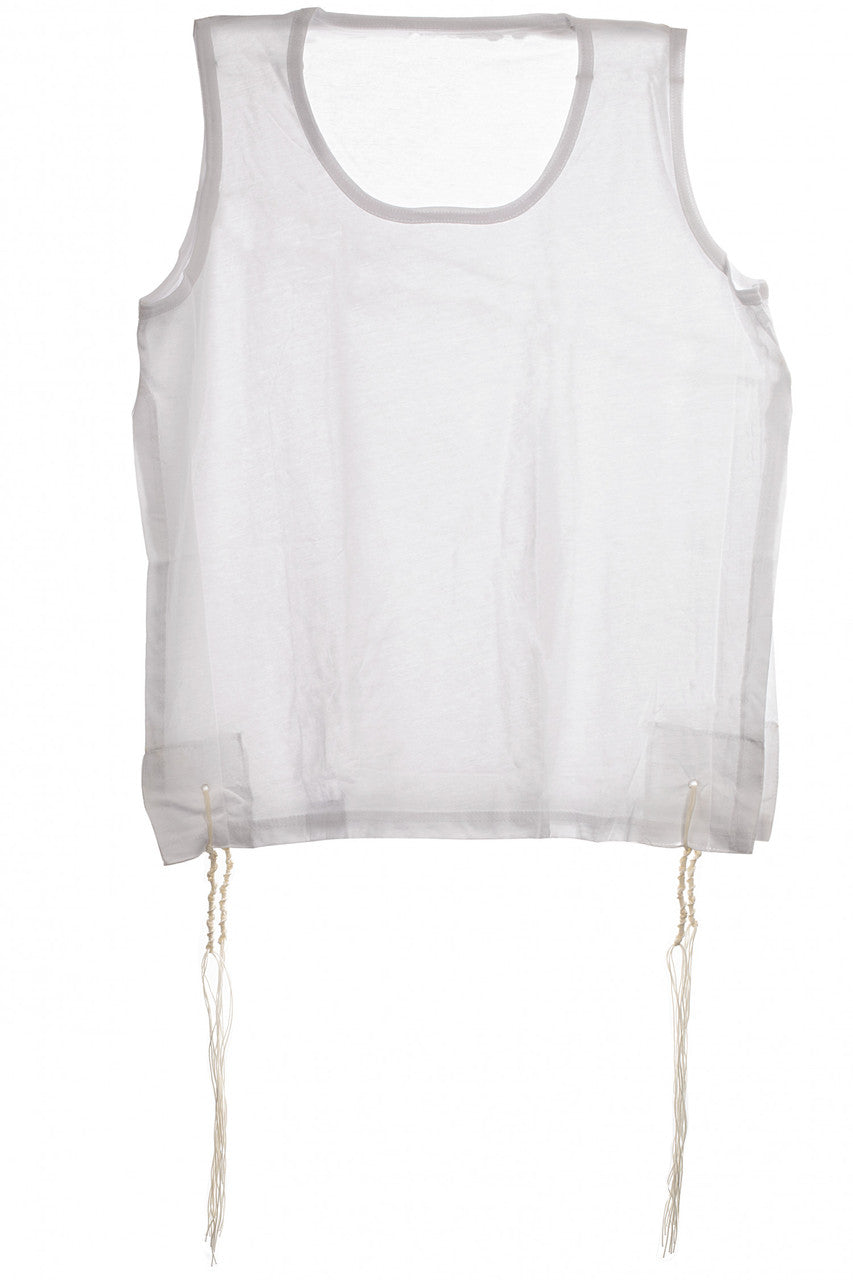 PerfTzit Undershirt Adult Tzitzis Keshiras Sefardi
SKU: PER20MS
---
Our Sephardic Adult PerfTzit are stitched down on both sides about 3.5" from the arm-hole going down and left open thereafter. The corners on these T-shirt Tzitzis are reinforced with a cotton lining and have an opening on top special made to tuck in the strings for safe and easy washing.

These Undershirt Tzitzit are made from 100% cotton fabric which is ultra comfortable for all day wear.

Please note: Sizes are approximate and are only here to help you make your selection accordingly.
FREE SHIPPING ON ORDERS OVER $50