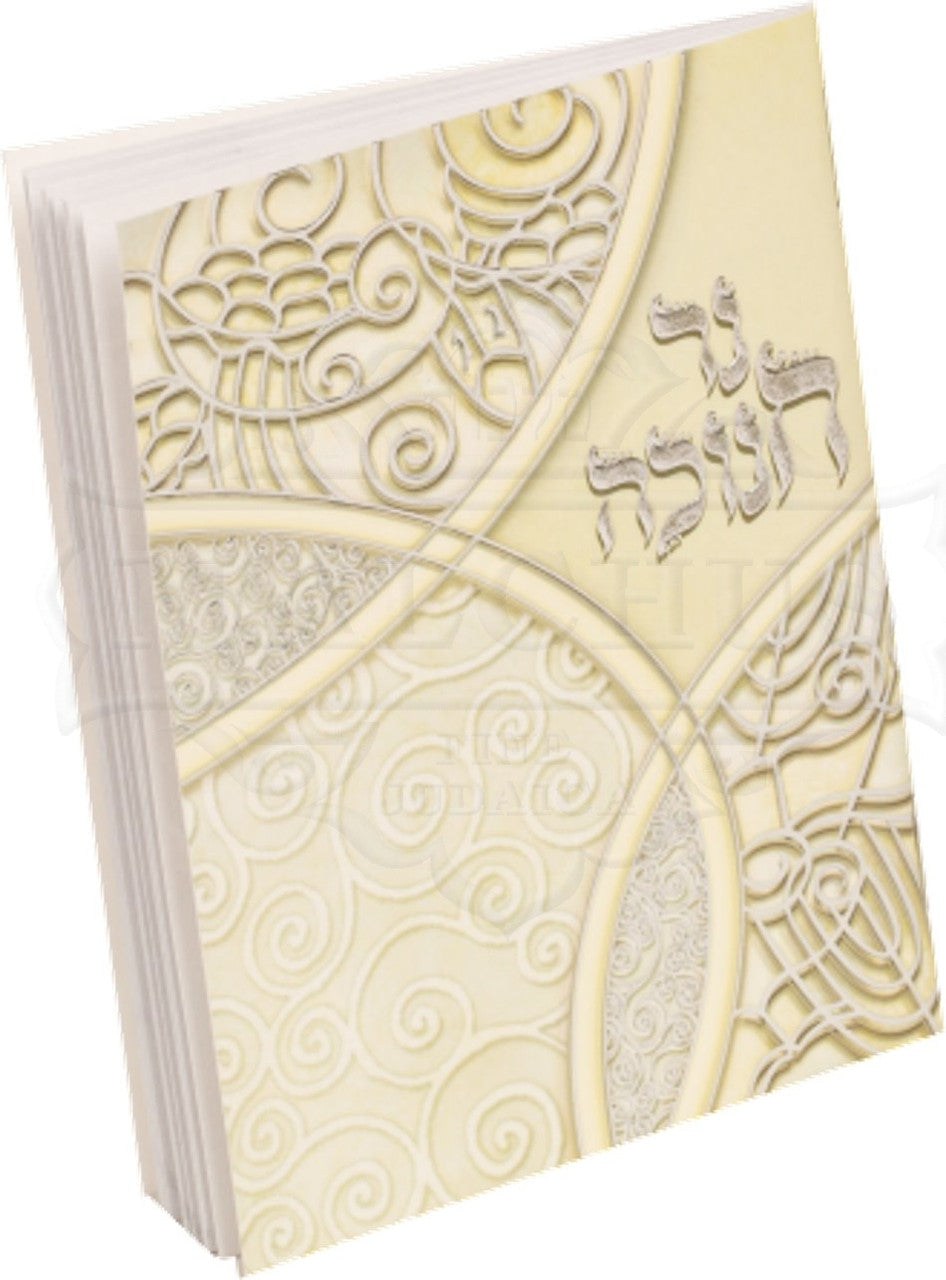 Ner Chanukah Zemiros-Bencher Booklet #207
SKU: No
---
A Chanukah booklet to decorate your party table!
The detailed work of art on the cover are extraordinary. They combine images of a Menorah, dreidels, donuts and the like. Includes the Brochos for Chanuka candle lighting, songs for the holiday; as well as Birchat Hamazon, Al HaMichya and Sheva Brochos.
Note: Available in one version only with Birchat HaMazon printed in Nussach Ashkenaz and Edut HaMizrach.
| | |
| --- | --- |
| Pages | 48 |
| Cover Style | Paperback Matte |
| Width | 3.25" |
| Height | 4.25" |
FREE SHIPPING ON ORDERS OVER $50