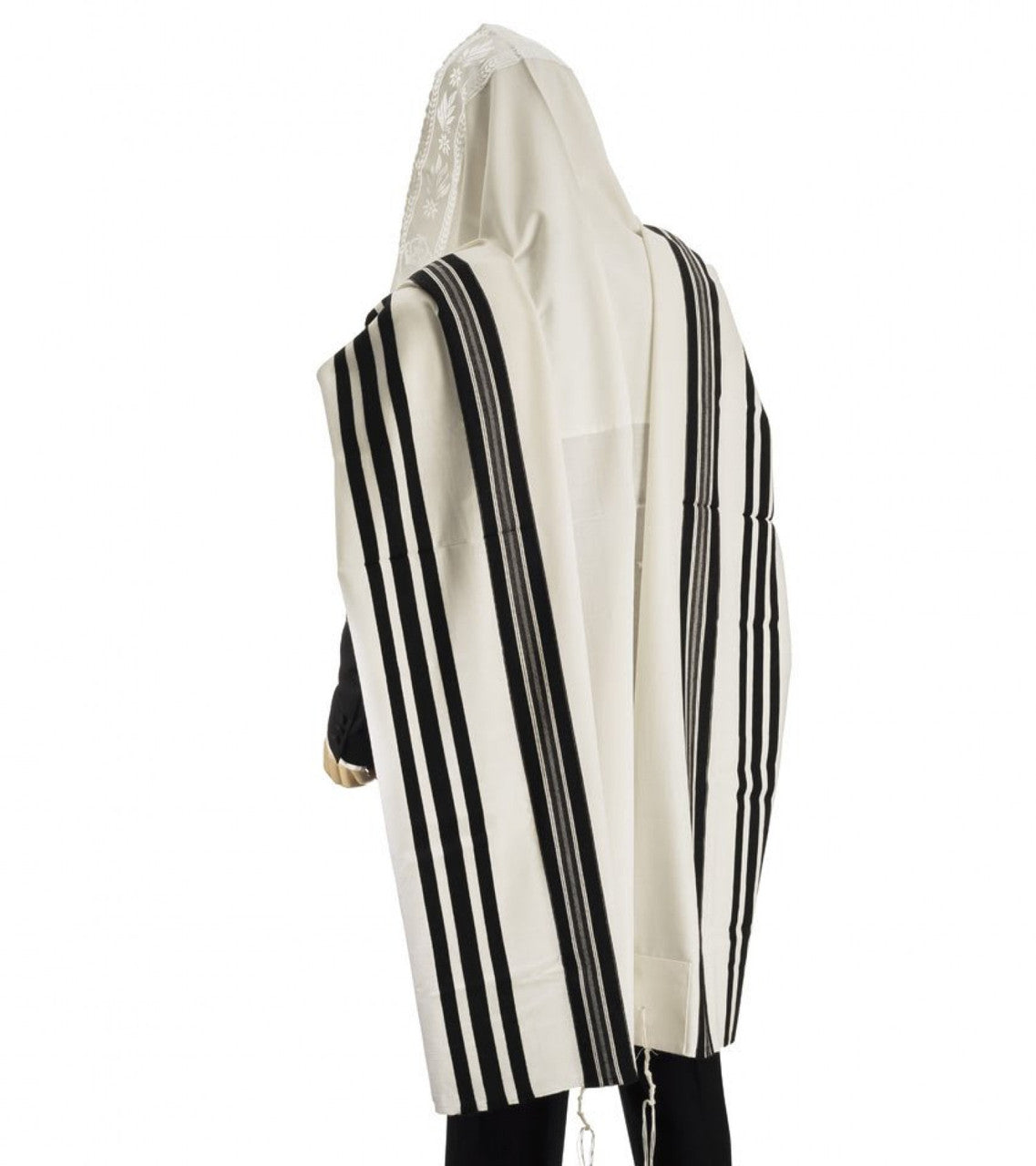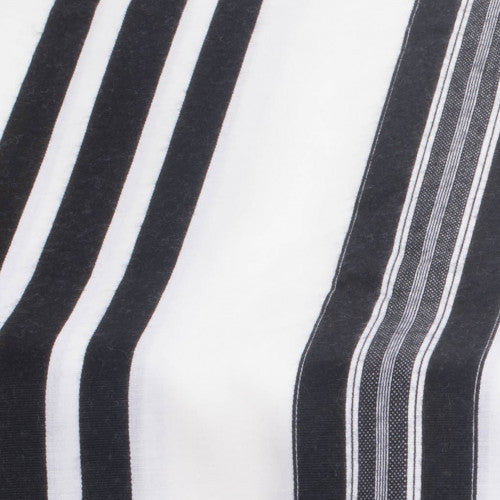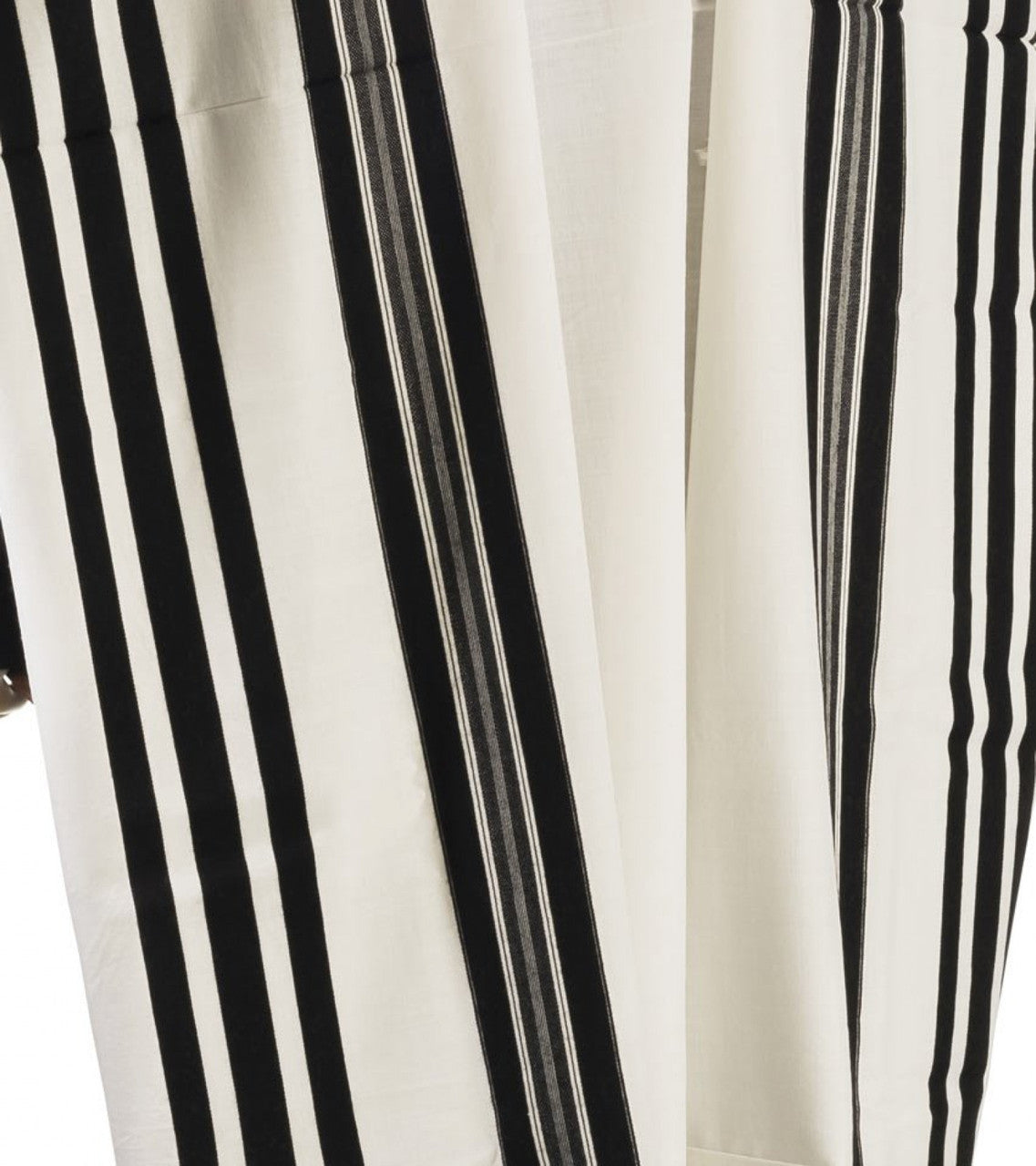 Kal Kanesher Wool Tallis
SKU: TWK55LAYK
---
The Kal Kanesher Tallis is the lightest wool Talit around. It's so light, you practically won't feel your wearing anything! It features a special weave to keep it from slipping off your shoulders. Feel the difference for yourself and see why it's known as "The Super Light Talis".

It is made of especially thin wool yarns and undergoes a special finishing process designed to produce a very lightweight Tallit suitable to the hot summer days.
The Tallis excels in its soft touch and extra light weight without diminishing from its long-term endurance capabilities.
Your Hight: S - Under 5'4", M - 5'5"-5'7", L - 5'8"-5'10", XL - 5'11"-6', 2X - 6'+
Tallis Length: S - 51"x72", M - 55"-72", L - 59"-72", XL - 63"-72", 2X - 67"x72"
FREE SHIPPING ON ORDERS OVER $50