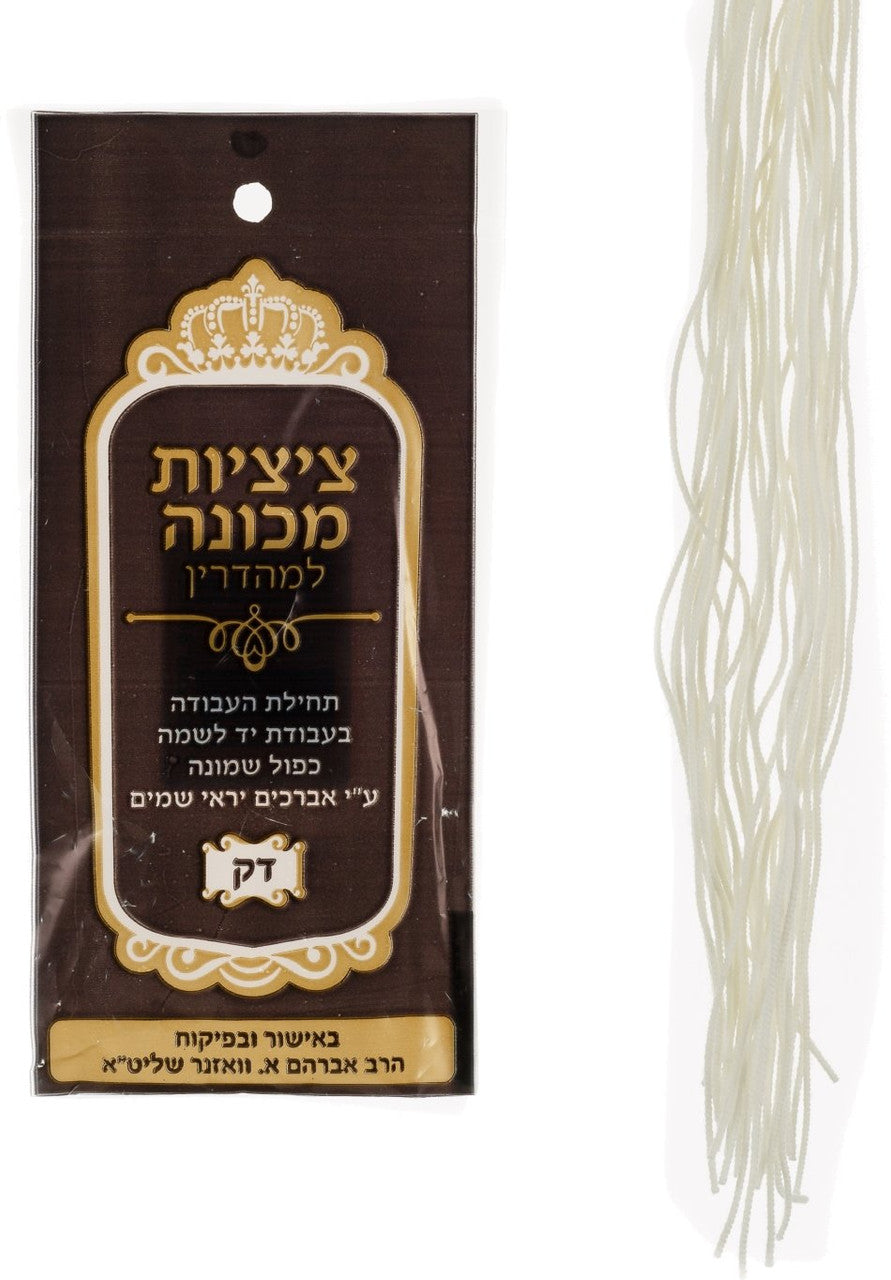 Kaful Shmonah Meyuchad (Thin) Tzitzis Strings
SKU: TKSM
---
These machine made thin white Tzitzis strings include twelve short strings and four longer strings. Can be used to be tied onto a

 

Tallit Kattan

 

or

 

Tallit Gadol

. Set is enough for all four corners of the garment. Strings measure 50 cm long.
The strings have been spun by a machine; under the supervision of Rabbi Avraham Wosner. 
FREE SHIPPING ON ORDERS OVER $50