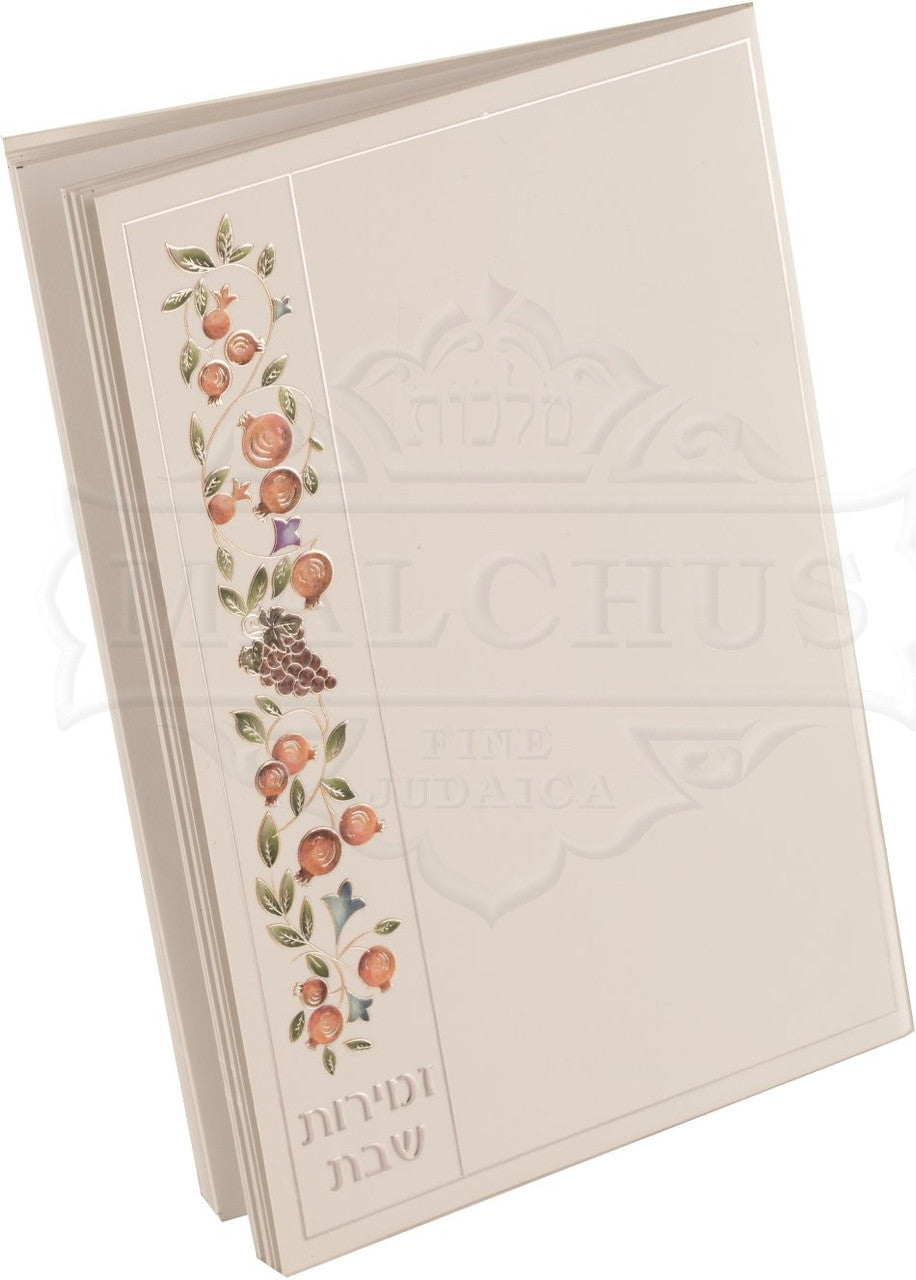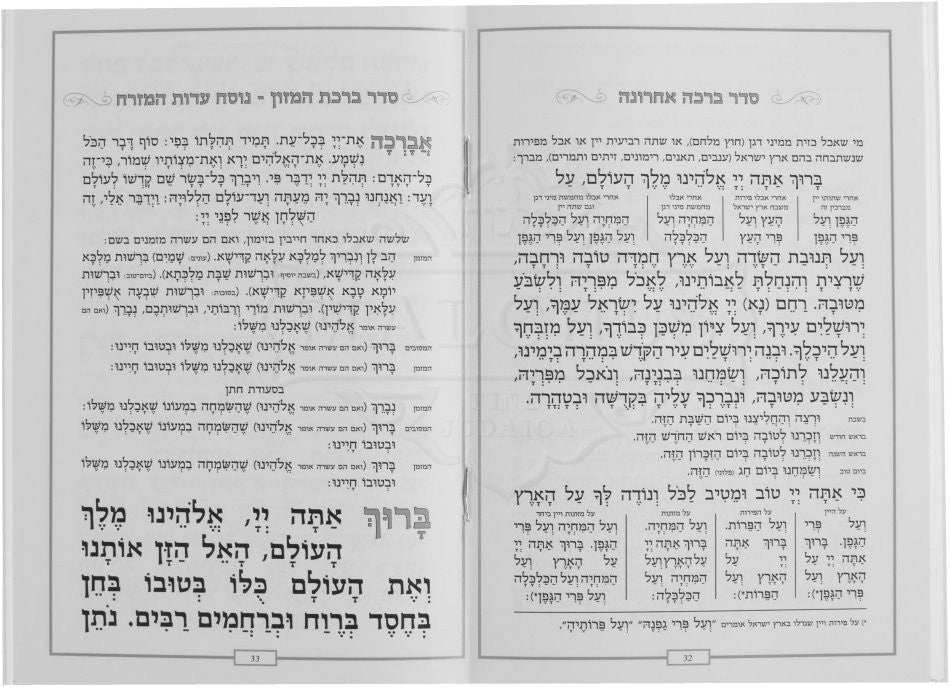 Fruit Design Zemiros Shabbat #224
SKU: M224
---
This Zemirot Shabbat features an elegant fruit design sidebar on the left with a fine silver border. Its table of contents include Hadlakat Ner Shabbat, Kiddush and Zemiros for Shabbos night as well as for Shabbos day and Birchat Hamazon. Other features include Seder Havdalah, Zemiros and a special Prayer for Motzei Shabbat. 
Available in one version only; Nussach
Meshulev

 
where
Nusach Ashkenaz

 
and
Edut Mizrach
are combined in one.
64 PAGE PAPERBACK BOOK
4.5'' X 6.5'' 
FREE SHIPPING ON ORDERS OVER $50