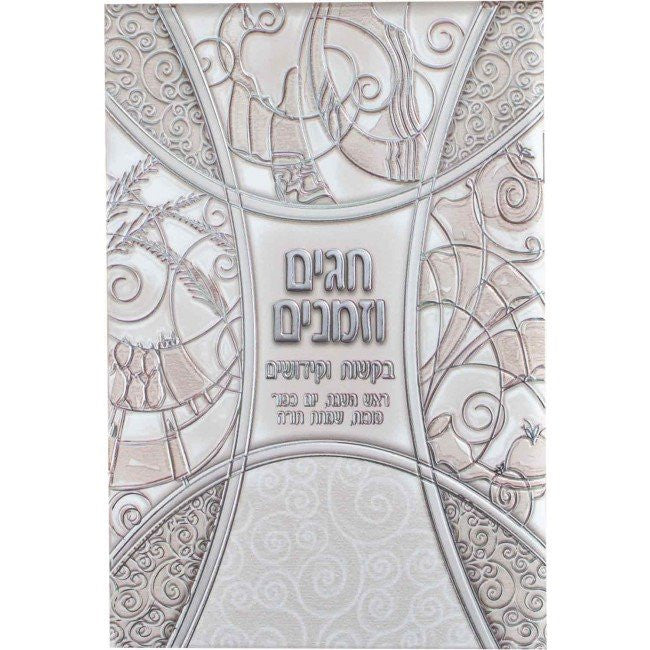 Chagim U'Zmanim Tishrei Booklet #194
SKU: M194A
---
A Tishrei booklet to beautify your Yom Tov table - from Rosh Hashana until Simchas Torah!
The detailed work of art on the cover are extraordinary. They combine images like a Shofar, apple, pomegranate and an open Machzor to the right. A Talis, Machzor and Shofar towards the top completed with Hadasim, Aravos, Esrogim, and Sefer Torah on the left.
An all in one decorative handbook for the complete month of Tishrei.

Imprinting available.
| | |
| --- | --- |
| Pages | 94 |
| Cover Style | Paperback Matte LAMINATED |
| Width | 4.25'' |
| Height | 6.25'' |
FREE SHIPPING ON ORDERS OVER $50