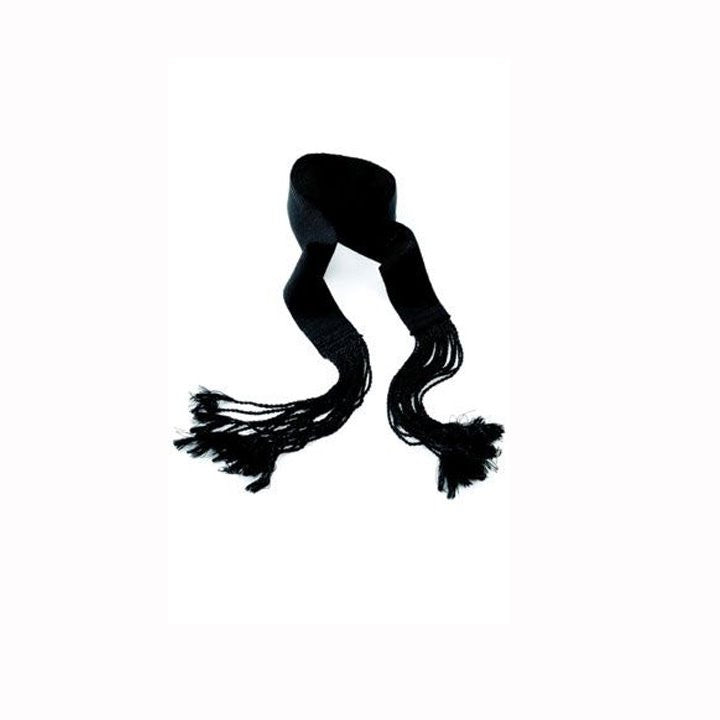 Flat Black Gartel
SKU: GFB0
---
The ritual praying belt, known as "Gartel" in Yiddish, or "Hagura" in Hebrew are predominantly used (but not exclusively) by Chasidim, during prayer. 
Size 2 is the thinnest size available and is typically referred to as a Mincha/Maariv gartel. It has no fringed egdes. Size 4 and up have the standard long fringes hanging down. Each size number corresponds to the number of strings the Gartel is made up of. 
(I.E. Size #4 consists of 4 strings in the width and so on).
FREE SHIPPING ON ORDERS OVER $50