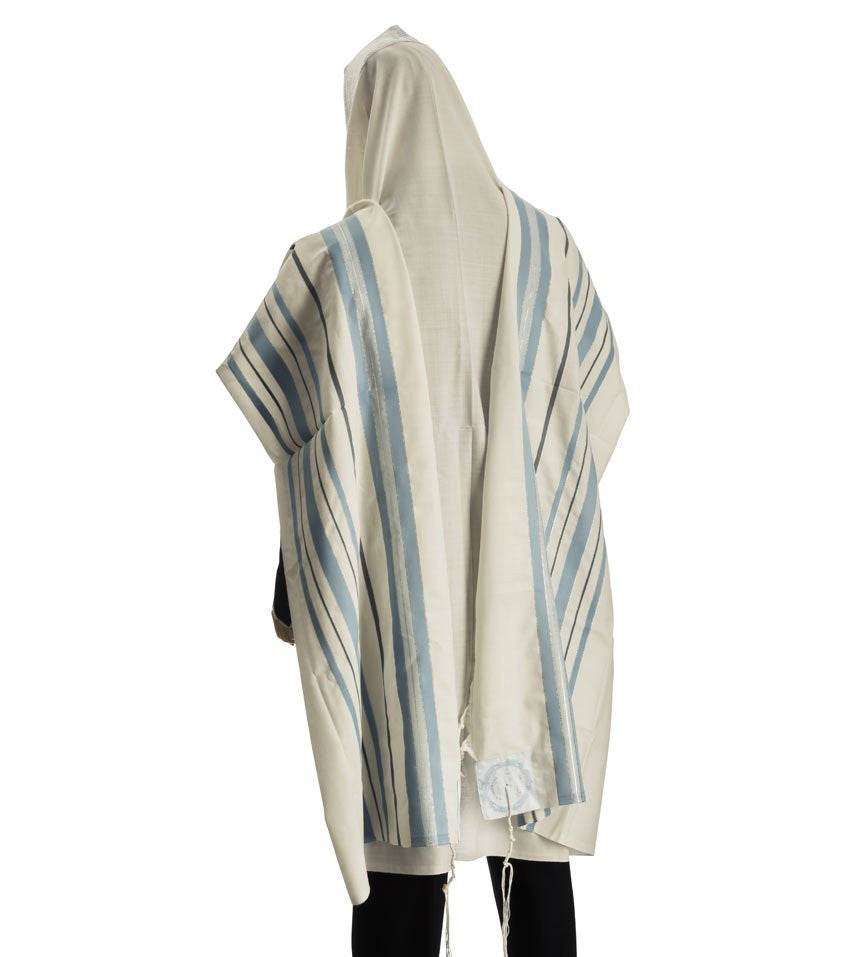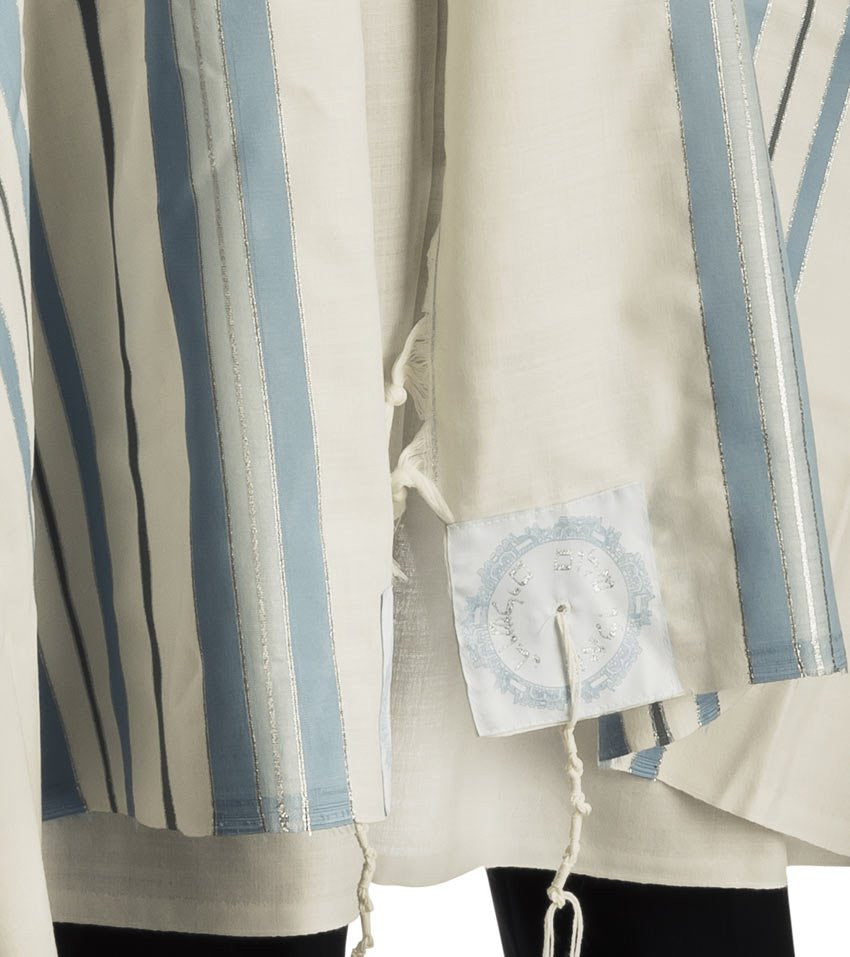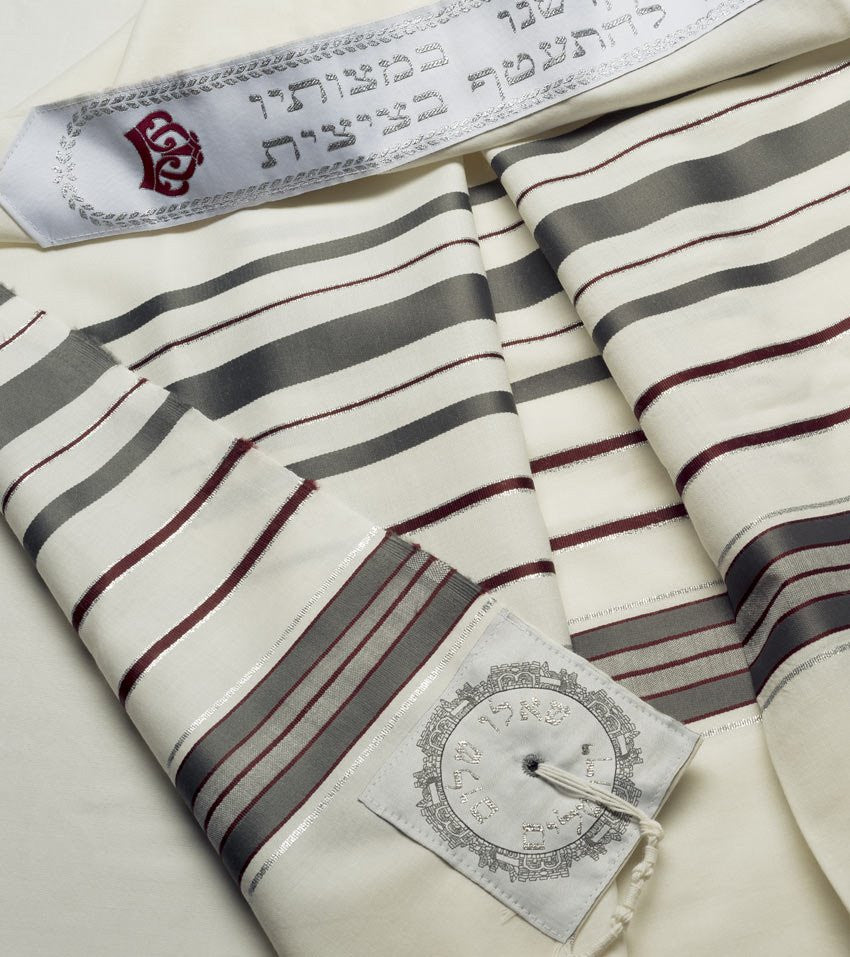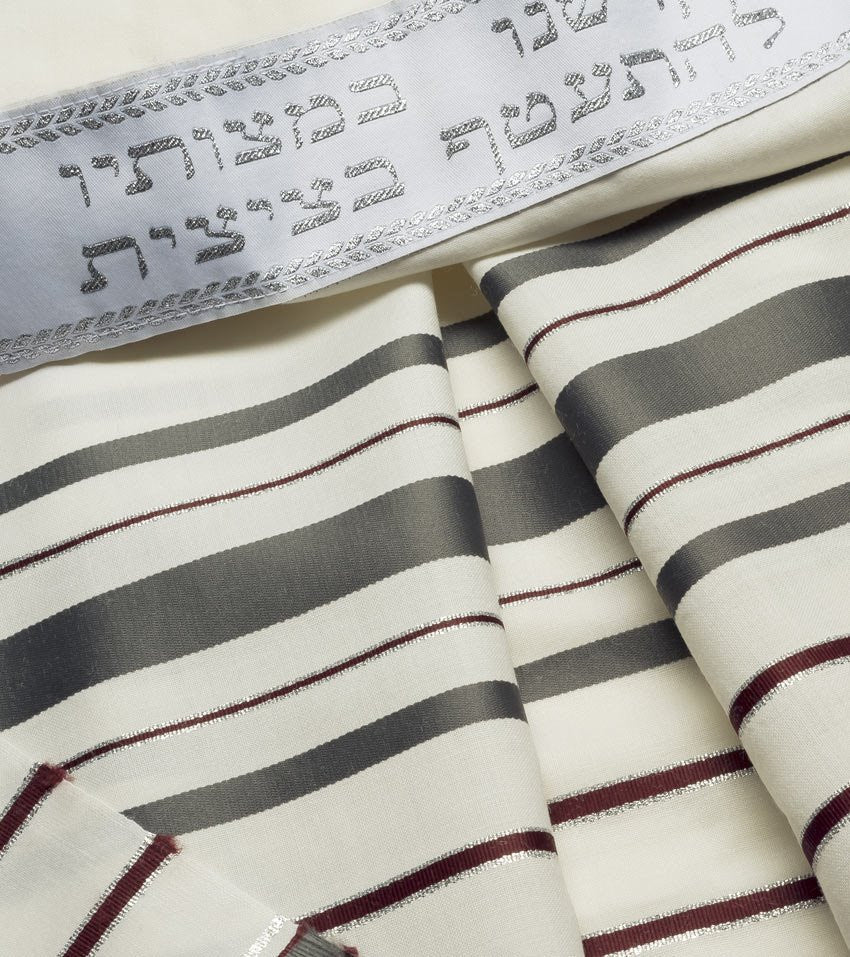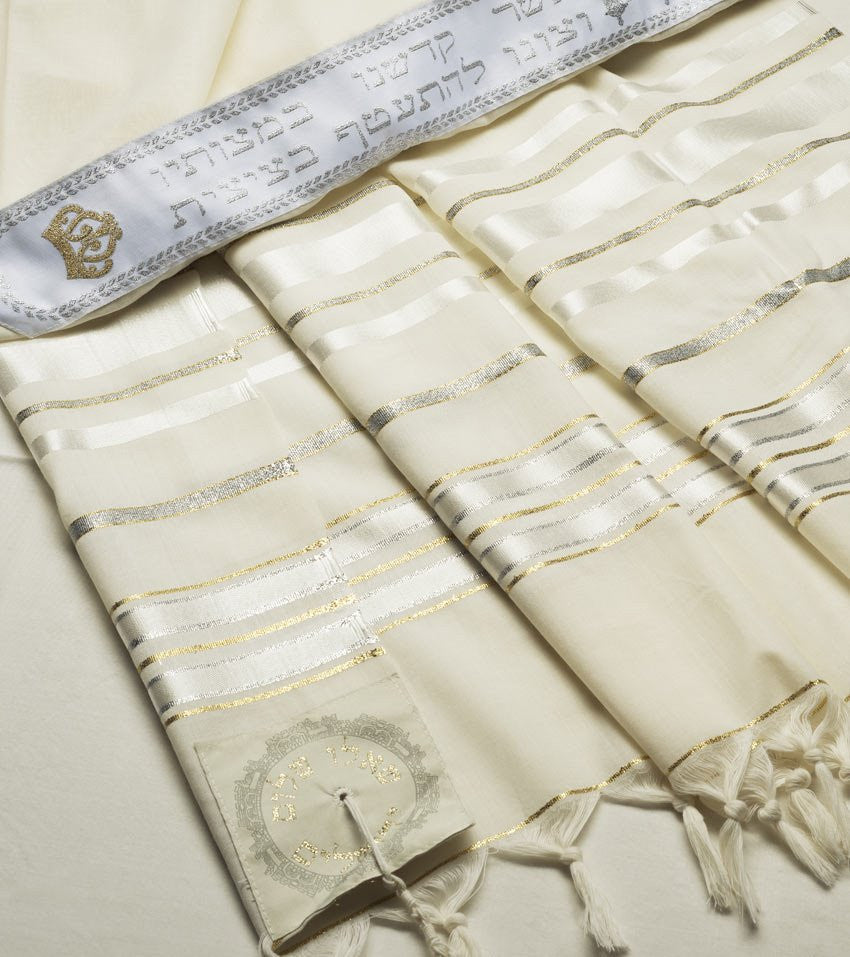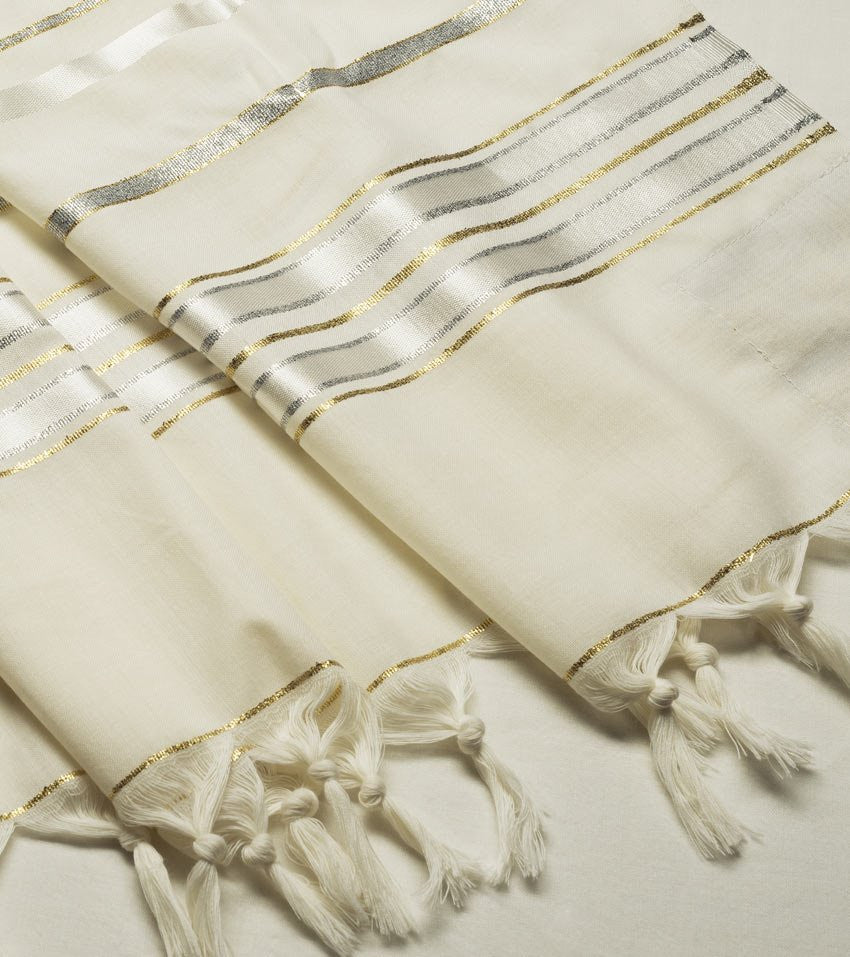 Chermon Talit
SKU: TCH18GBK
---
The Chermon prayer shawls were originally designed for the young and innovative, which breaks out of the traditional black and white stripes and is aimed at those seeking a different Tallit design. 
Chermon Taleisim are made of only the purest wool and acrylic materials,with yarns elegantly integrating in perfect harmony with stripes of sky blue, grey, maroon, and white. Lurex threads in shades of gold and silver are interwoven to create a spectacular Talit. 
The wide variety of design patterns and shades ensures every individual to find the Talis best suited to his personality, and he is certain to stand out of any gathering at the synagogue.
FREE SHIPPING ON ORDERS OVER $50